A logo 
Moke is the musician and Cora Music founder, he contacted me to design a logo for his business as he was setting up their first online shop.
After the first meeting with my client I came with the first ideas and keywords:

Africa - Beat - Drums - Cora - Corazón - Heart - Music - Nature - Love - Human
Adding the name and tagline
My client selected two options. I gave him some options for the fonts and also suggest the horizontal version and minimum size. 
Applying the logo
I also applied the two logo options that my client chose on some instruments to see how they would look and have a clearer idea of which of them had the effect we were looking for. 
I suggested some neutral colours that combines well with the instruments shades of beige, brown, cream, bronze.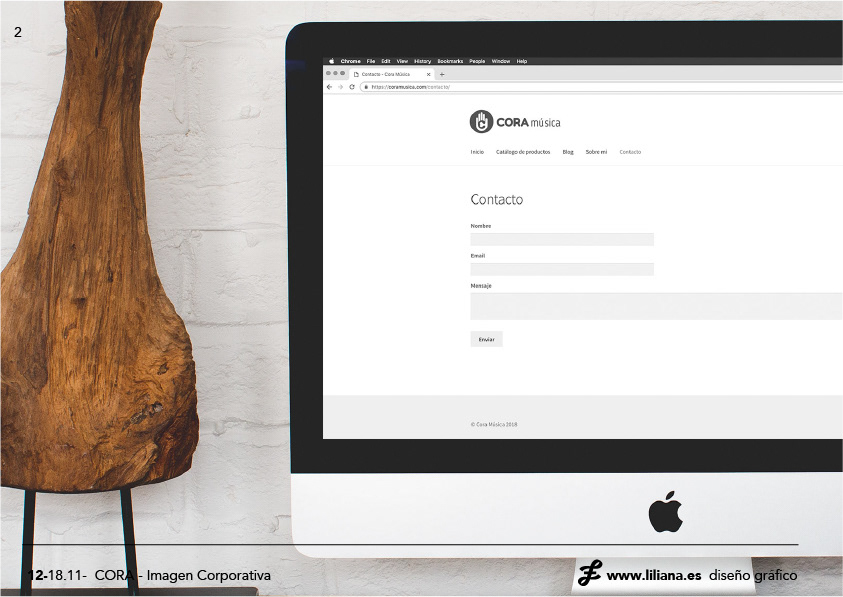 Business Card
Normally, when my client has picked a couple of options, I applied them in different versions for business cards. This way the client can see how it would really looks applied. It is a very different perspective from a black and white logo on a white space.
In this case, using the instruments on the previous step helped my client to chose the final version of the logo and the business cards design options also helped to suggest corporate colours and set some rules for using the C letter as an extra element. 
Final files
These is the business card final design and a poster.